Welcome to
Fataliiseeds.net
Shipping all around the world!
GREAT OFFER for the rest of January 2015!
Free delivery for ALL orders
For orders over 20€ - Three extra varieties
For orders over 40€ - Three extra varieties + C. galapagoense seeds!
Best quality chile pepper seeds.
The most interesting varieties.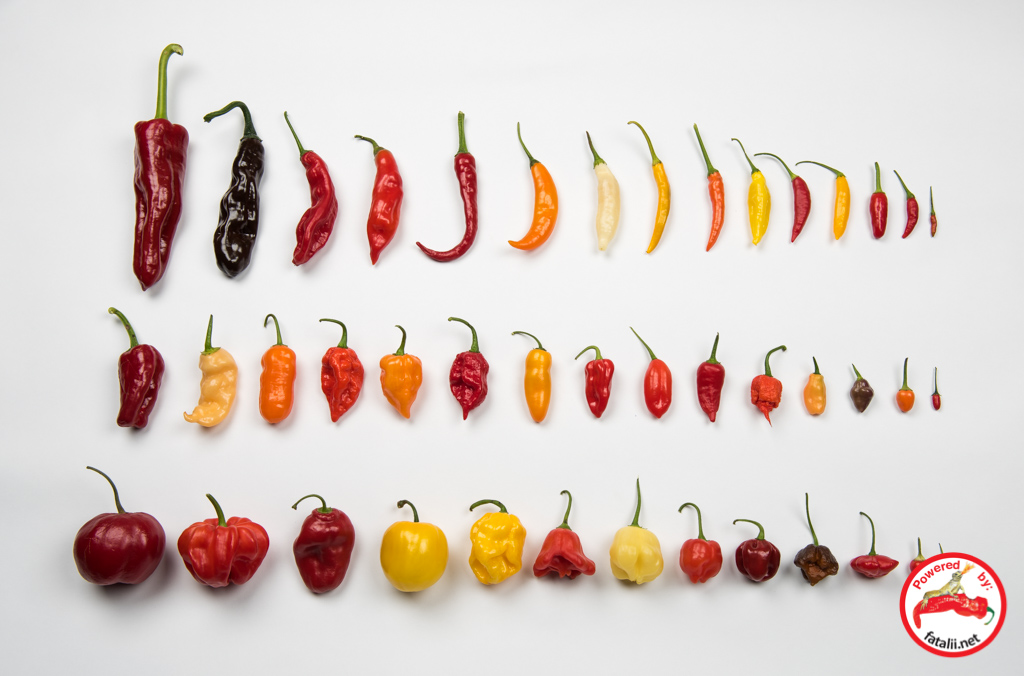 Enter the amazing world of Chile Peppers by growing
your own plants from seed, it's easy!
Extra varieties will be included depending on the size of the order.
All
questions answered under the

INFO
page shown also on the left menu.
---
Every order includes Fatalii's chile pepper pocket growing guide!
---
Growing guides, tips and pictures & articles at
fatalii.net
Paypal
and all
major
credit cards
accepted.